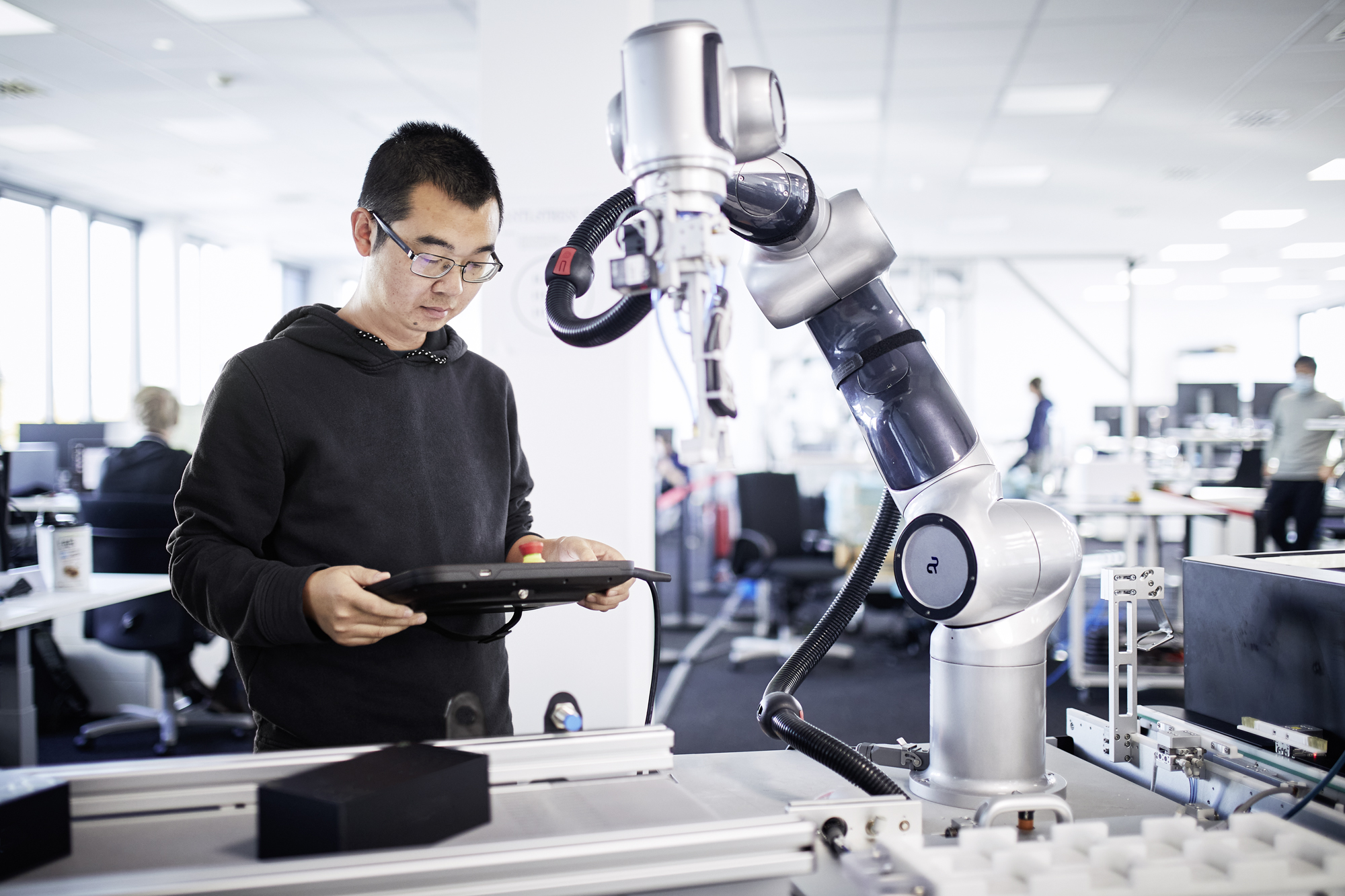 Find the
solution of your choice
Different workflows call for customized solutions. That's why Agile Robots offers a wide range of products, consisting of different state-of-the-art robotic systems, intelligent software solutions and a continuously growing ecosystem.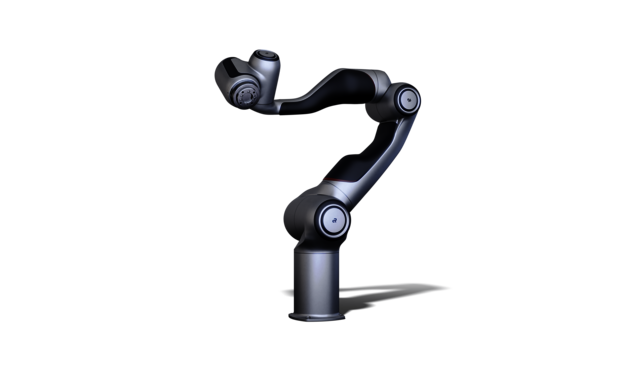 Diana 7
Fulfill your automation needs intuitively. The force-controlled robot arm is supported by our AI-driven software and equipped with torque sensors in all seven axis. This makes Diana 7 one of the most dexterous and sensitive robotic arms, empowers effortless robot handling and allows Diana 7 to carry out a variety of different tasks in complex workflows.
Yu 5 Industrial
The industrial-grade cobot with 6 axes and 5 kg payload sets new standards in collaborative robotics. Its intuitive software provides solutions for a quick setup and task deployment in diverse industrial settings. Thanks to its plug-and-play connectivity, the Yu 5 Industrial facilitates seamless integration into any workflow – while complying with the highest standards for human-robot collaboration as specified in ISO 10218-1, ISO 13849 and ISO/TS 15066.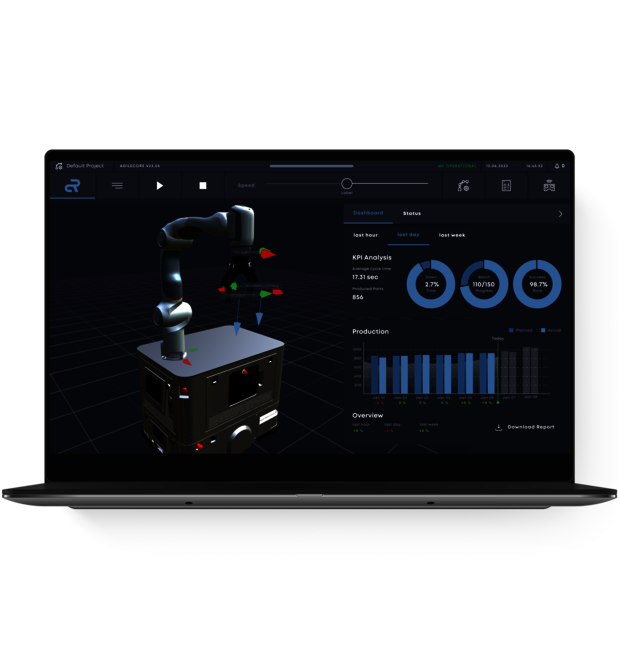 AgileCore
AgileCore is a cross-platform interface between individual software and hardware components. It enables robots to communicate with their environment and improve processes independently, e.g. by quickly reacting to variations and changes, implementing small product modifications without major rescheduling, or detecting and eliminating redundant or defective components.
Agile Hand
The multi-sensory Agile Hand is composed of five identical, modularly designed robotic fingers. Joints, size, shape and degrees of freedom are designed to closely match the human hand. 15 or 16 degrees of freedom, 10 N active fingertip force and 360°/s joint velocity equip the user with a variety of options.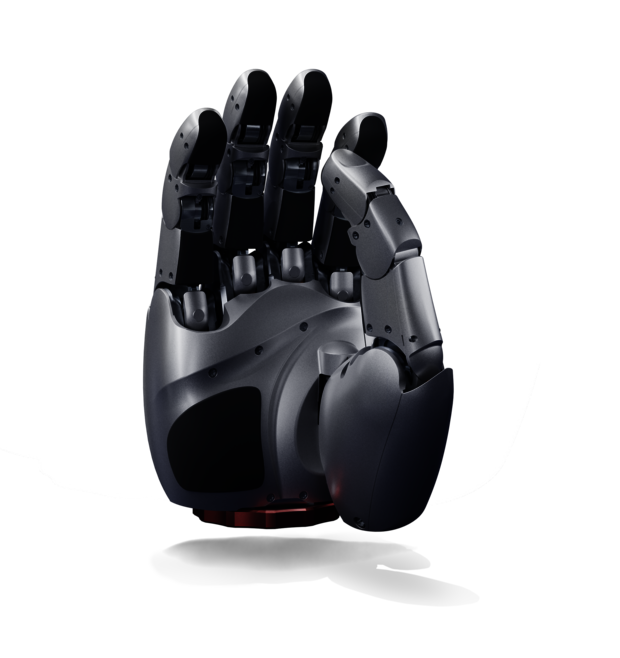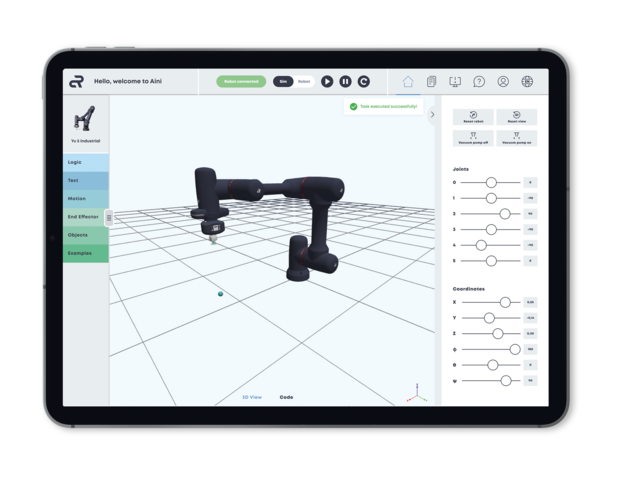 Aini
Aini enables students aged 8 to 15 to program and operate real robots like professionals. The educational framework and integrated platform demonstrates foundational concepts of logic, computer science, mathematics and physics by teaching users to control a robot. With an interactive web application, students and their teachers are introduced to coding concepts to perform versatile and precise operations with a multisensory robotic arm.