Multisensory haptics:
Agile Hand
The anthropomorphic Agile Hand is composed of five identical, modularly designed robotic fingers. Thanks to its humanoid dexterity, it can perform delicate tasks and offers a hand where us humans can't.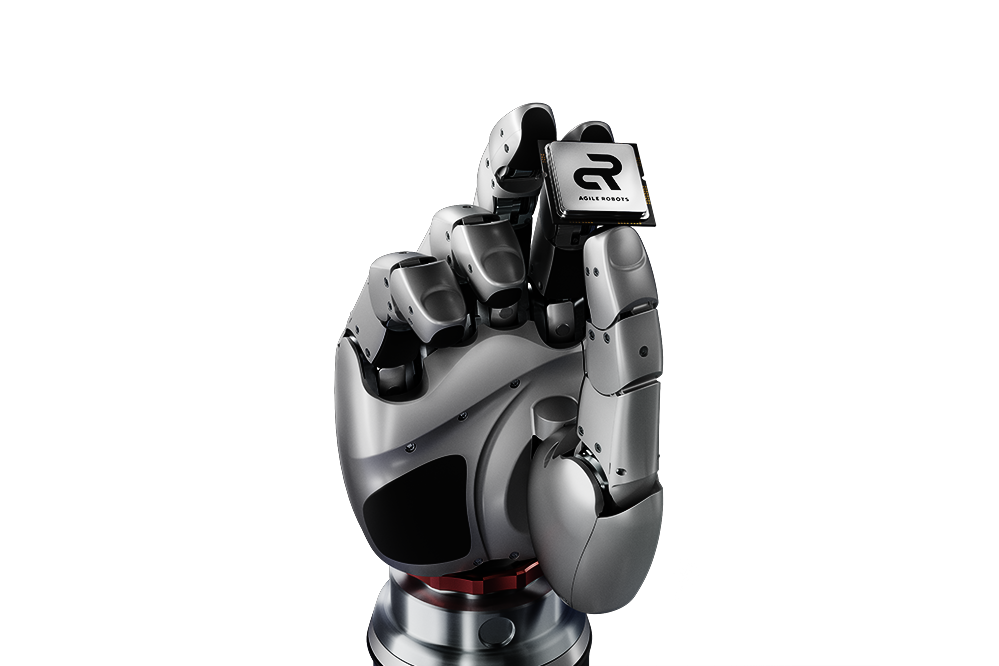 The
anthropomorphic

robotic hand
The identical and modular design integrates actuators, electronics, multisensory and mechanical transmission systems in each finger. This simplifies manufacturing and maintenance while allowing for easy reconfiguration.
Joint torque and position sensors are integrated in every actuated joint. Reliable real-time feedback is provided via a compact communication system inside the fingers and palm.
To permit a close human-robot collaboration, Agile Hand's mechatronic system and active compliant control strategy, based on multi-sensory feedback on joint torque and position, were designed to be particularly human-friendly.
Experience
human-like dexterity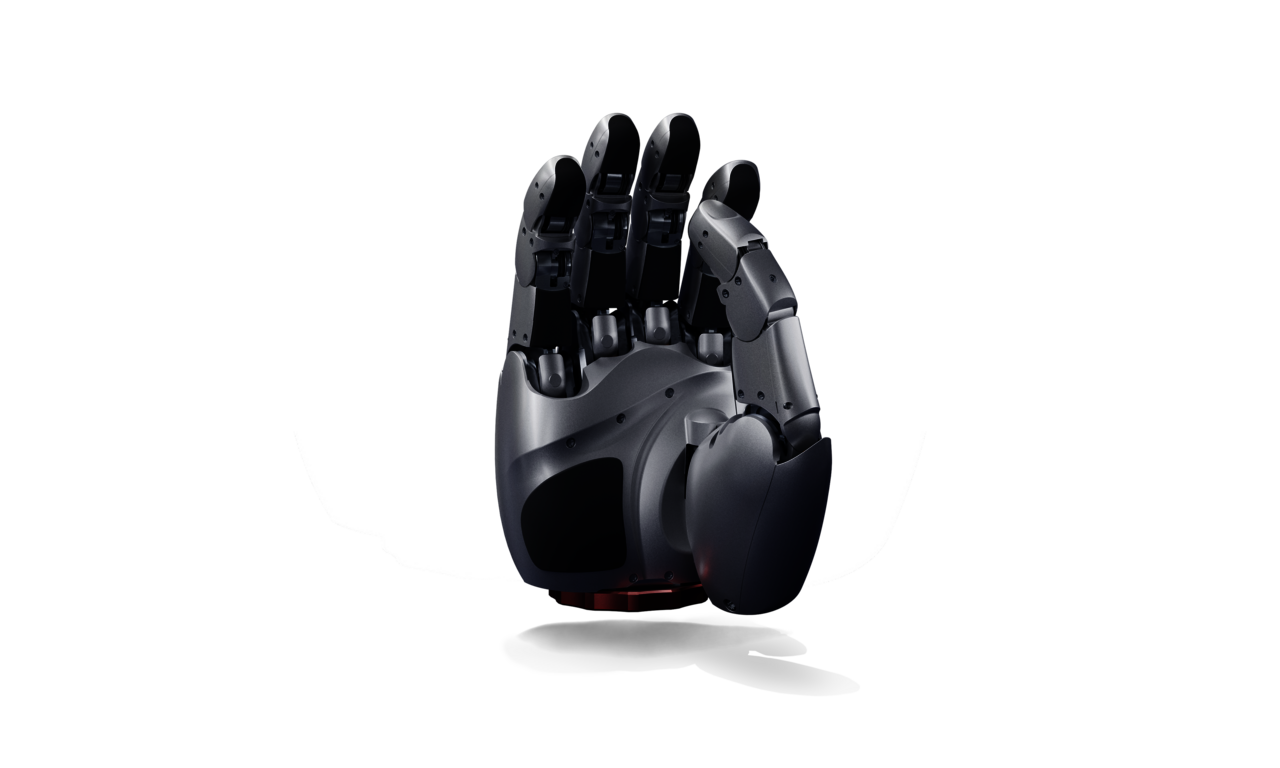 With 20 joints and 15 or 16 degrees of freedom, the 1.5 kg Agile Hand performs human-like movements effortlessly.
360°/s joint velocity allow Agile Hand to quickly adapt to different tasks.
10 N active fingertip force equip Agile Hand with a firm but delicate grip.
Proprietary communication protocol connecting finger, hand and external computer at 1 kHz control rate.
The API can be utilized with C++ and Python, including compatibility with ROS (Robot Operating System).
Fast changer adapter for the robot flange according to ISO 9409-1-50-4-M6.
Get to know Agile Hand even better and dive deeper in our detailed brochure.