This is
Agile Robots
Committed to connecting artificial intelligence and robotics technologies, Agile Robots was founded in 2018 to push the boundaries of robotics and automation.
robotics enthusiasts worldwide make up our team
nationalities with diverse backgrounds, assets and experiences let us stand out
cups of fair-trade coffee per year fuel innovation for meaningful robotic solutions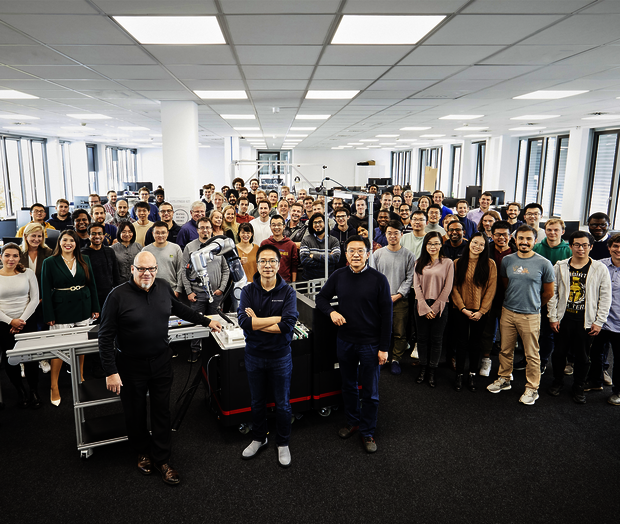 Revolutionary

at heart

Agile Robots was founded in 2018 by Dr. Zhaopeng Chen and Peter Meusel, both long-term researchers and colleagues at DLR's Institute of Robotics and Mechatronics, together with a team of co-founders.

Today Agile Robots continues to grow steadily and employs more than 1.200 agile minds and doers in multiple production sites worldwide, in its R&D centres in Germany and China and at its corporate headquarters in Munich.

From robotic intelligence based on machine learning, to vision intelligence and force perception, Agile Robots unique combination of AI and automation technologies provides intelligent, easy-to-use and affordable robotics solutions to some of the most challenging manufacturing problems.
At Agile Robots, we believe that the exchange of ideas and visions promotes innovation and growth. That's why we are always looking for new employees with unique viewpoints that can challenge the status quo, spark creativity, and foster innovation within our team. Become a part of our international team and shape the future of robotics with us!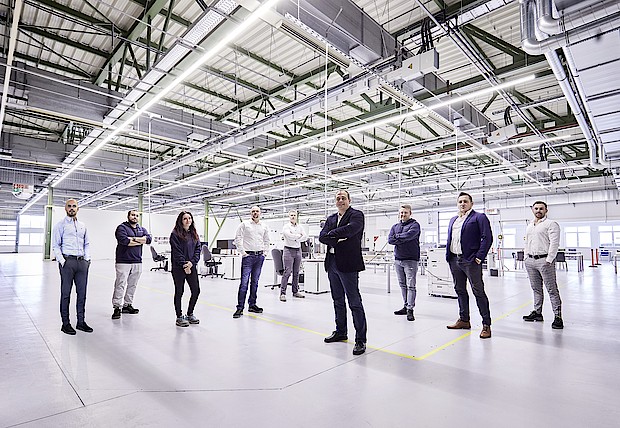 Combining the best of
both worlds
At Agile Robots we unite fast-paced Chinese dynamics with German precision and make it our very own culture. With our R&D teams in both Munich and Beijing, we join efforts to establish industrial know-how, advanced state-of-the-art robotic systems and develop our growing product portfolio.
Our mission is to bridge the gap between AI
and robotics by developing systems that offer state-of-the-art full-body force sensitivity
and world-leading vision intelligence.