Intuitive
Yu 5 Industrial
The all-round power tool sets new standards in collaborative robotics. Set up quickly, its intuitive software provides solutions in no time and in diverse industrial settings.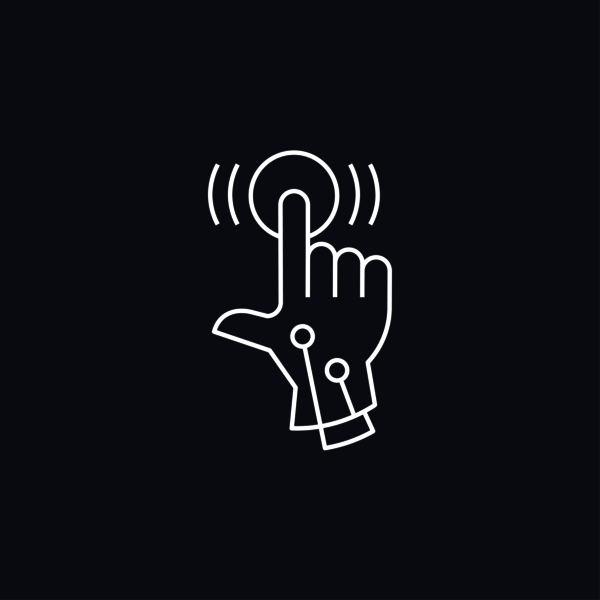 Multisensory
Integrated torque sensors in every axis ensure precise force-sensing and control for sensitive tactile manipulation.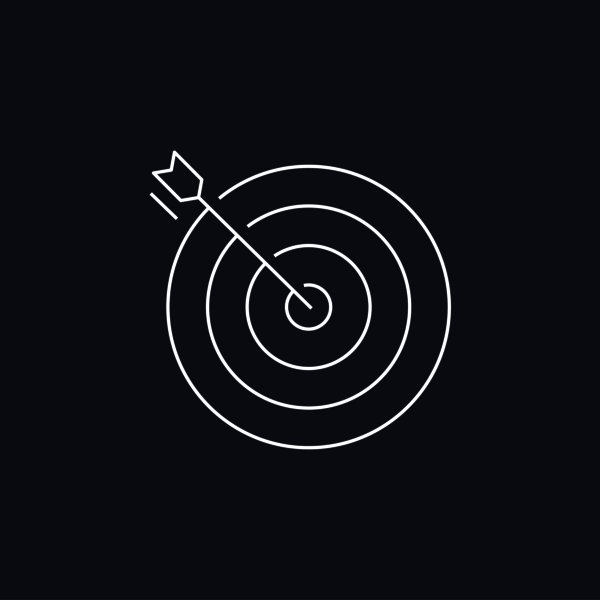 High precision
High quality components make Yu 5 Industrial the perfect power tool for precise, industrial-grade applications.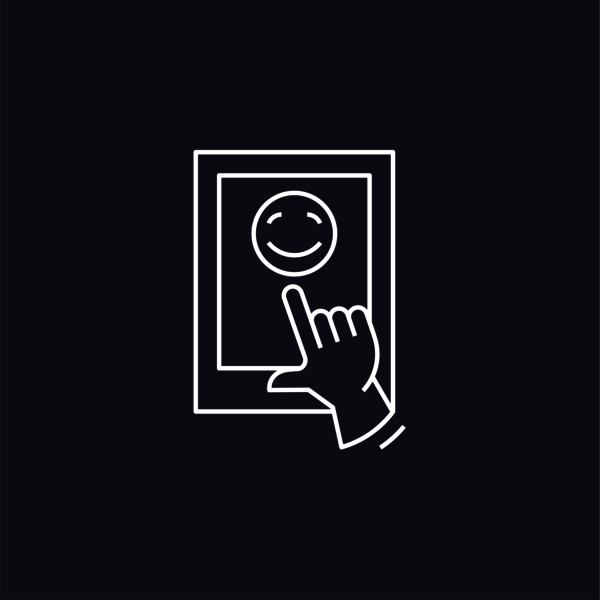 User-friendly
The intuitive interface ensures high accessibility and a time- and cost-efficient integration, ideal for small batch sizes or highly flexible applications.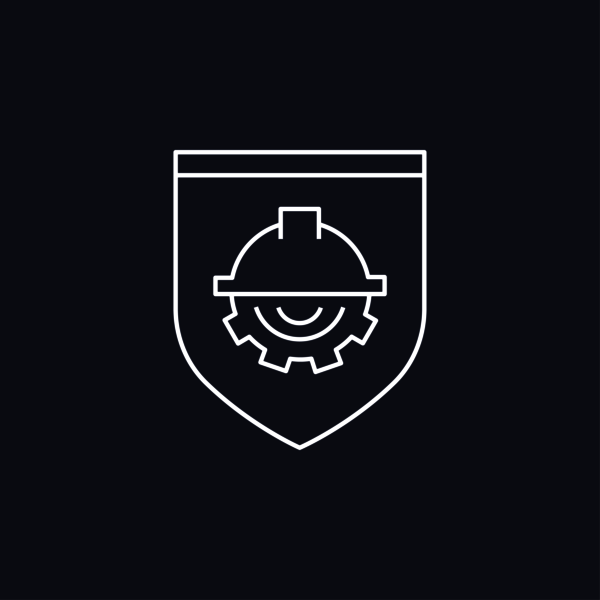 Safe
Yu 5 Industrial meets the highest safety standards and provides cutting-edge safety functions to cooperate seamlessly with humans.
The
industrial-grade

cobot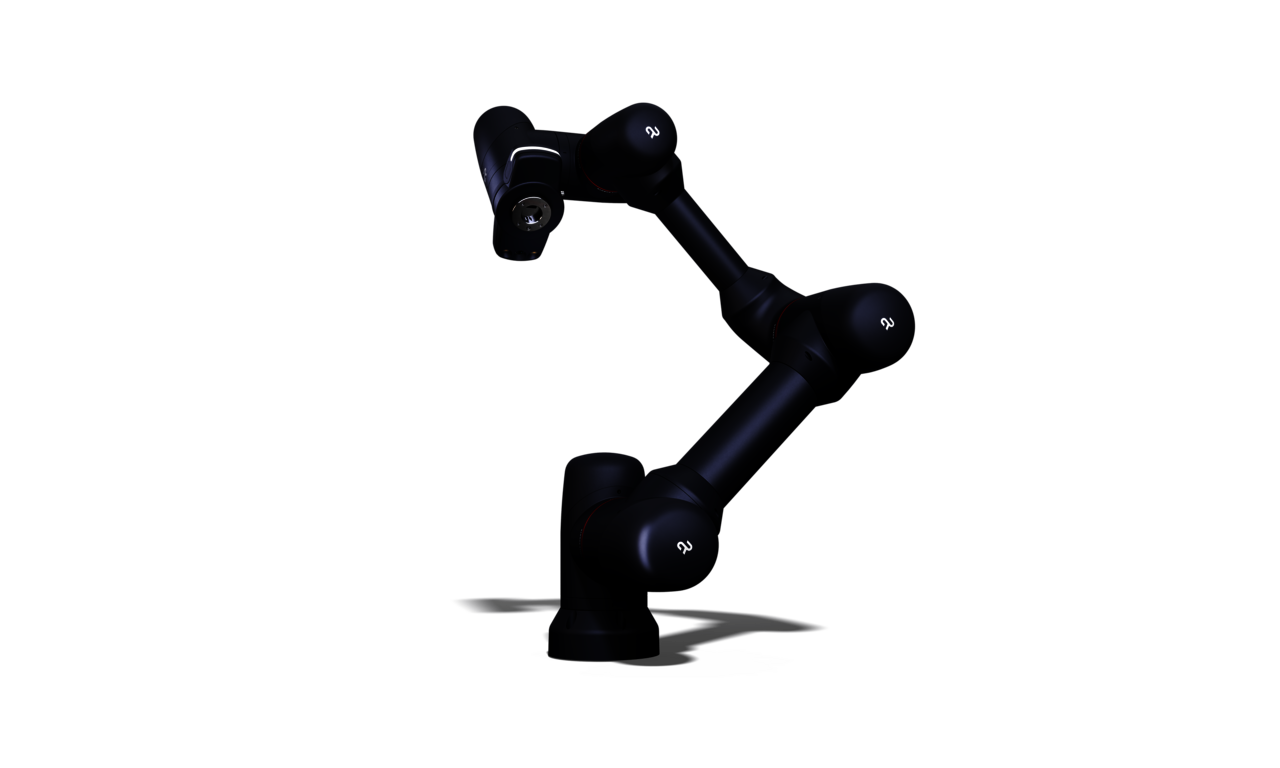 For precise control during operation, AI provides a detailed visual understanding of the environment. An integrated camera and neural processing unit (NPU) enable object recognition, quality inspection and robust manipulation.
Teaching by demonstration
Easily teach new skills - no expert knowledge needed. Improved software usability and hardware accessibility reduce deployment time. For universal tasks, software templates can be assigned by drag and drop. By manually guiding the arm, actions are parametrized quickly.
AgileTags serve as guides for programmed applications and contain valuable information about objects or tasks. Placed in the vicinity of the robot, they enable it to adjust to changing work environments.
Precise force sensing & control
Advanced sensor technology ensures safe collaboration with humans and skillful handling of objects. A force control accuracy of 0.5 N enables precise force sensing and control.
Plug and play connectivity facilitates the seamless integration of peripherals into any workflow. This makes Yu 5 Industrial compatible with a plethora of devices.
Yu 5 Industrial complies with the highest standards for human-robot collaboration as specified in ISO 10218-1 and ISO 13849. Force monitoring enables collaborative applications according to ISO/TS 15066.
6 axes, 5 kg payload and a workspace radius of 1083 mm (7 kg payload with 1000 mm) provide a high level of agility for a wide range of applications in automotive, 3C manufacturing and more.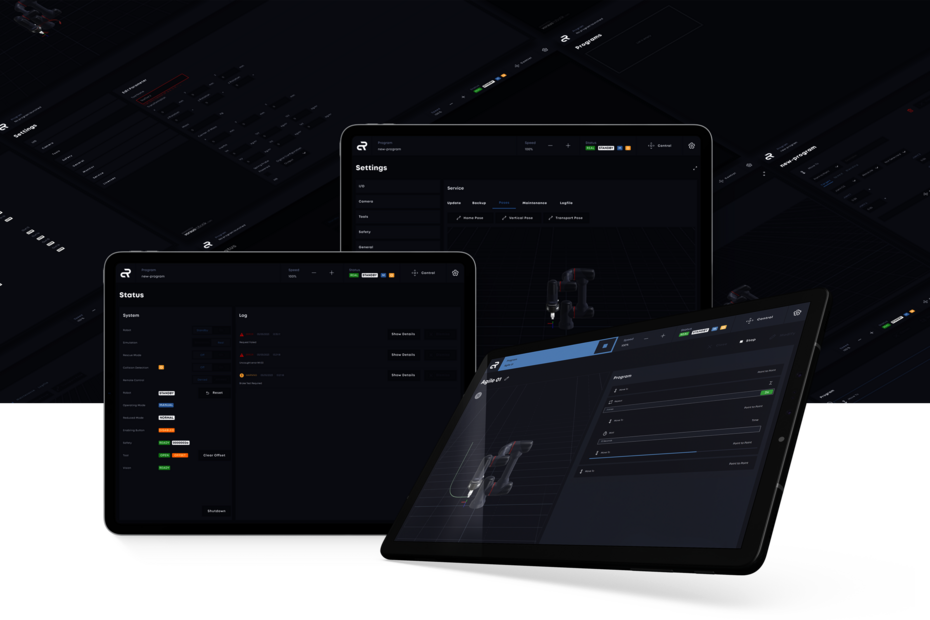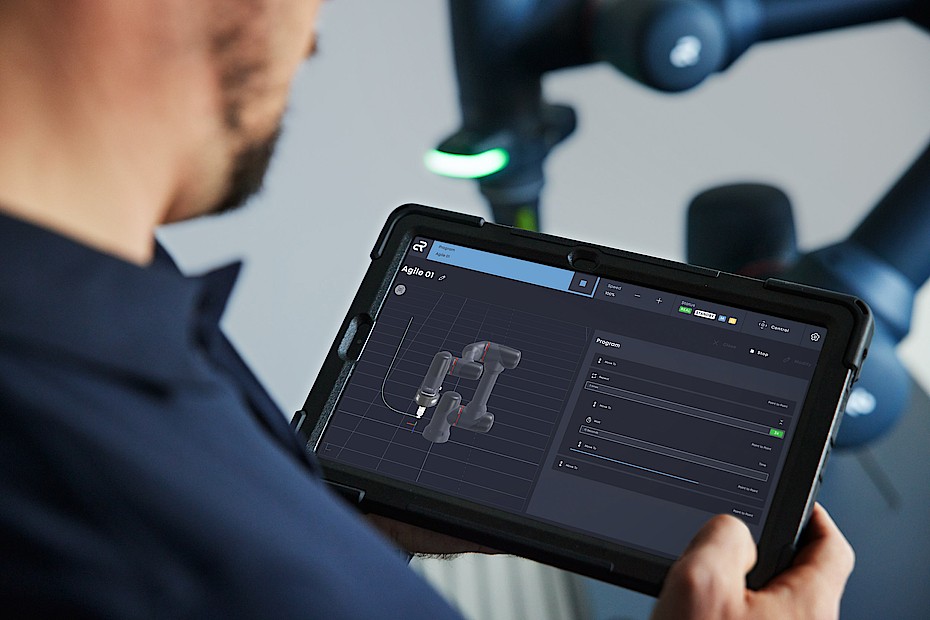 Just like the Yu 5 Industrial robot, the visual interface was designed to be intuitive and user-friendly. Thanks to the precise process mapping, consistent patterns and user controlled workflow, you are in charge every step of the way - no prior experience needed.
Get to know Yu 5 Industrial even better: Download the full technical specifications or dive deeper into our detailed brochure.