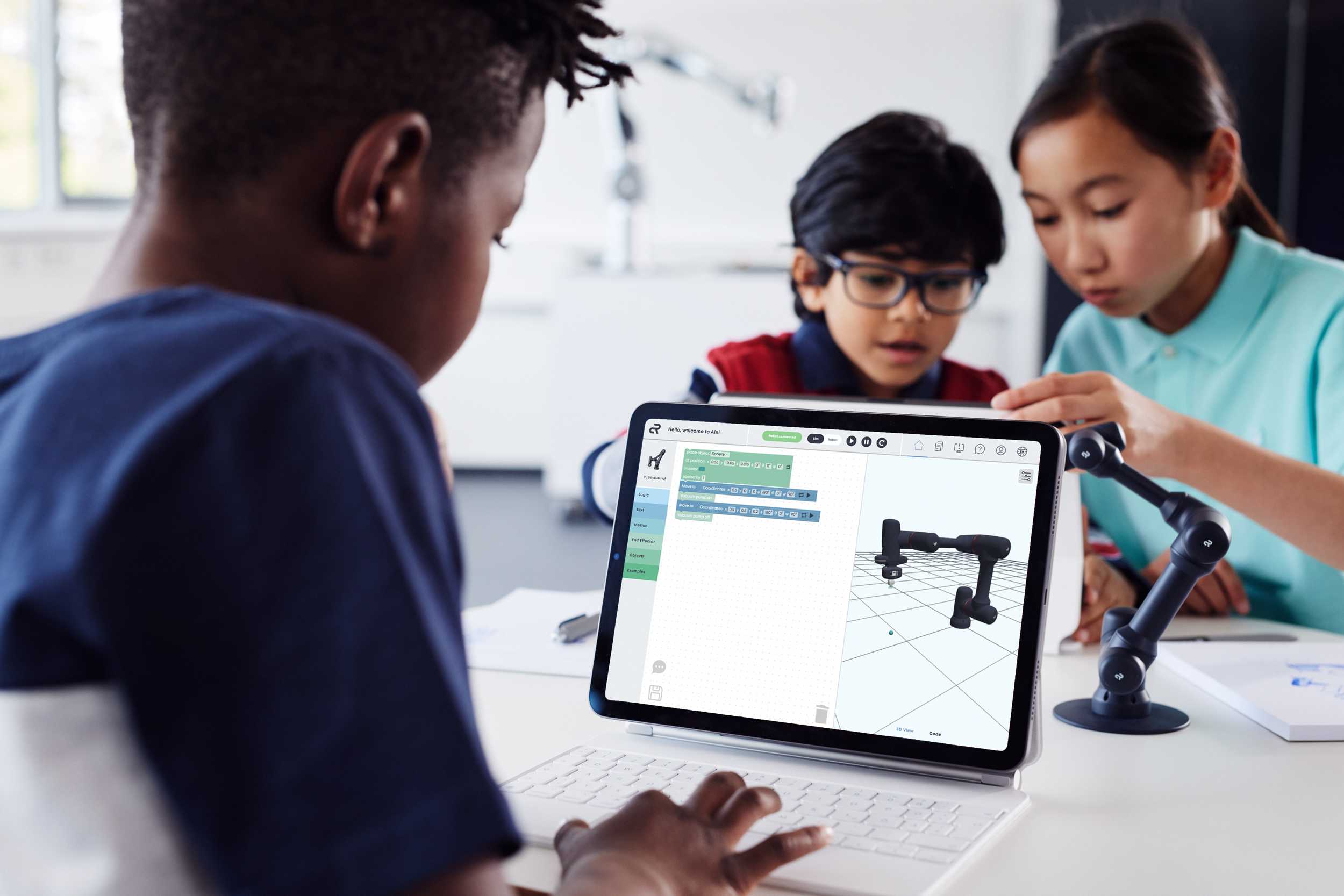 Robotics for beginners:

The learning experience

Aini

Aini enables students aged 8 to 15 to program and operate real robots like professionals. The educational framework and integrated platform demonstrate foundational concepts of logic, computer science, mathematics and physics by teaching users to control a robot.
Training the
experts of tomorrow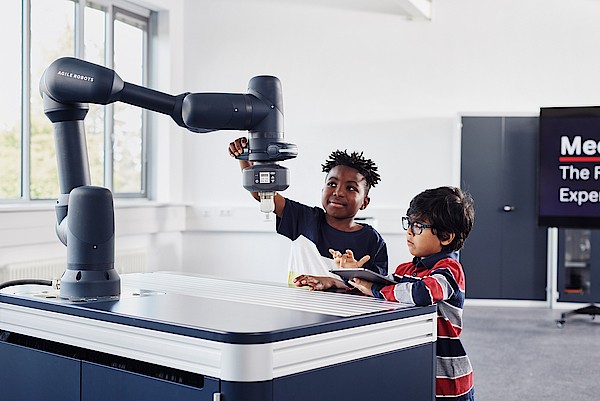 Yu 5 Industrial + Cargo Table
Safe, easy-to-use and precise. The Yu 5 Industrial is the perfect tool for beginners and professionals alike, guaranteeing a seamless integration and secure human-robot collaboration. Mounted on a compact cargo table, the robot can perform a variety of tasks provided by the students: Pick & Place or other interesting assignments are no problem for the Yu 5 Industrial.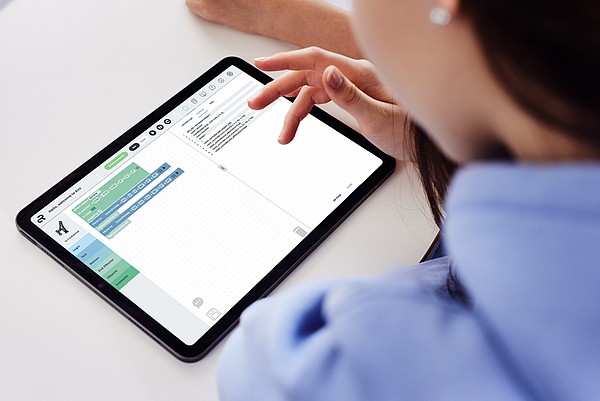 Web App
The web app equips students with everything they need for an enjoyable learning experience: a virtual 3D simulation, user accounts, seamless connection to Agile Robots hardware systems and more. Thanks to the clearly structured control panel, parameters such as end-effector state activation, the robot's coordinates or the angles of the robot's joint are directly under the control of the students.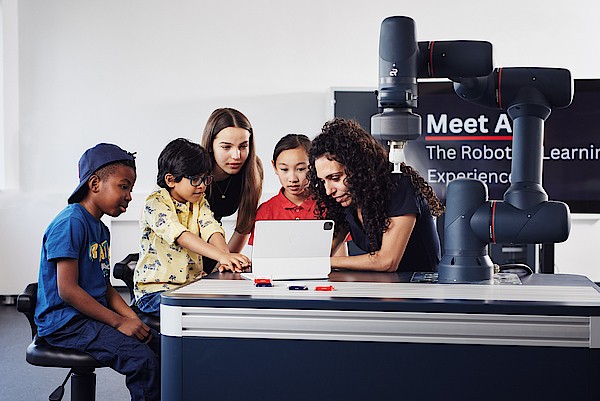 Educational Cooperation
In addition, it is also possible to upgrade Aini by adding the educational cooperation package. This optional extension can be tailored directly to the school's needs and offers further guidance for students and teachers alike. To enhance the students' learning curve, the educational cooperation package provides the possibility of different immersive hands-on experiences.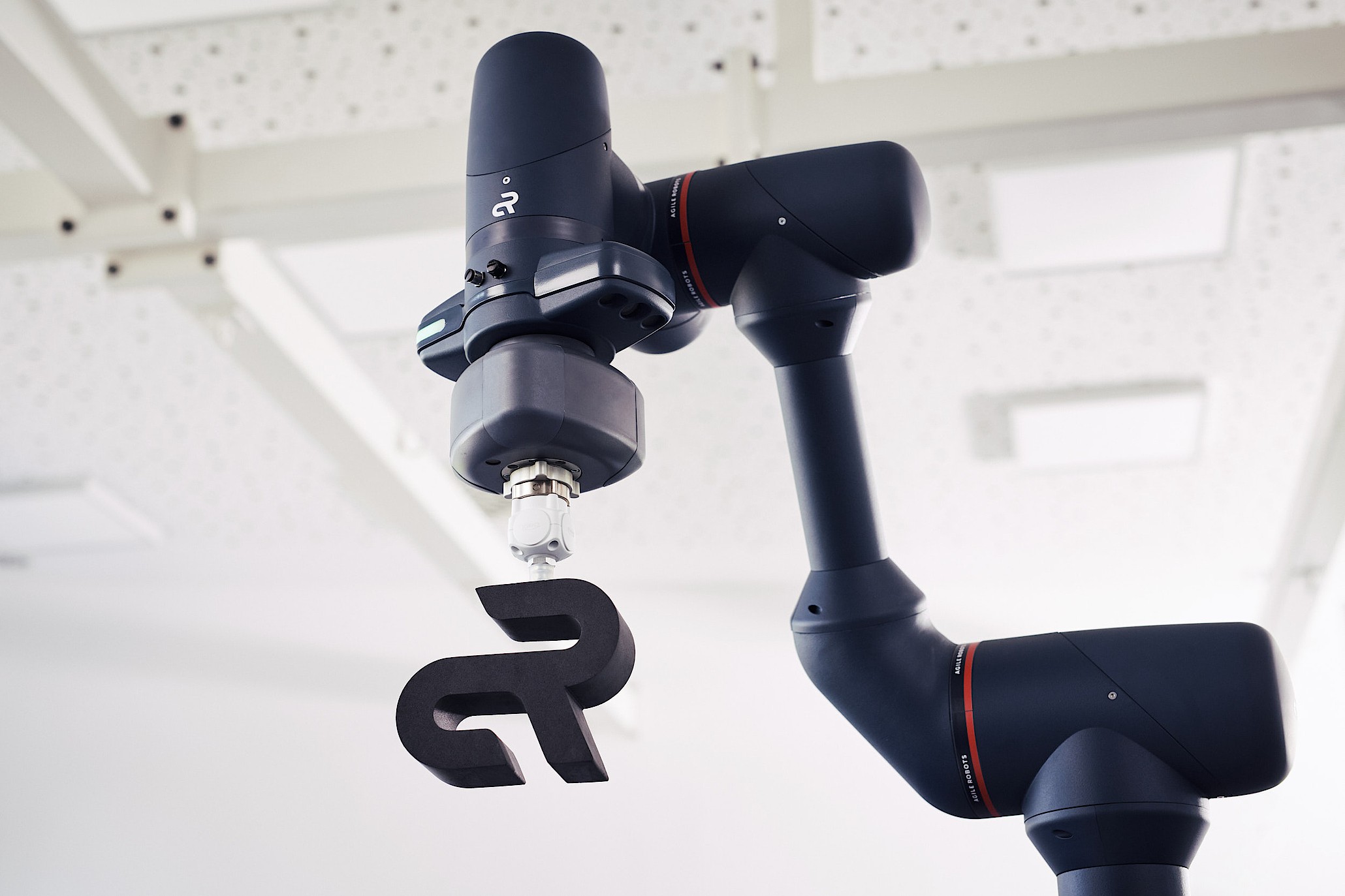 Safety functions such as emergency stop, enabling device, safe operating modes, safe power, and force and cartesian position limiting are conformant to international standards.
Multisensory robot with integrated force/torque sensors in every axis. Advanced sensor technologies ensure safe collaboration and tactile handling of objects.
Integrated Operational Mode
The integrated operational mode includes joint position control, cartesian position control, hand guiding, self-collision avoidance and virtual walls.
Discover the
intuitive interface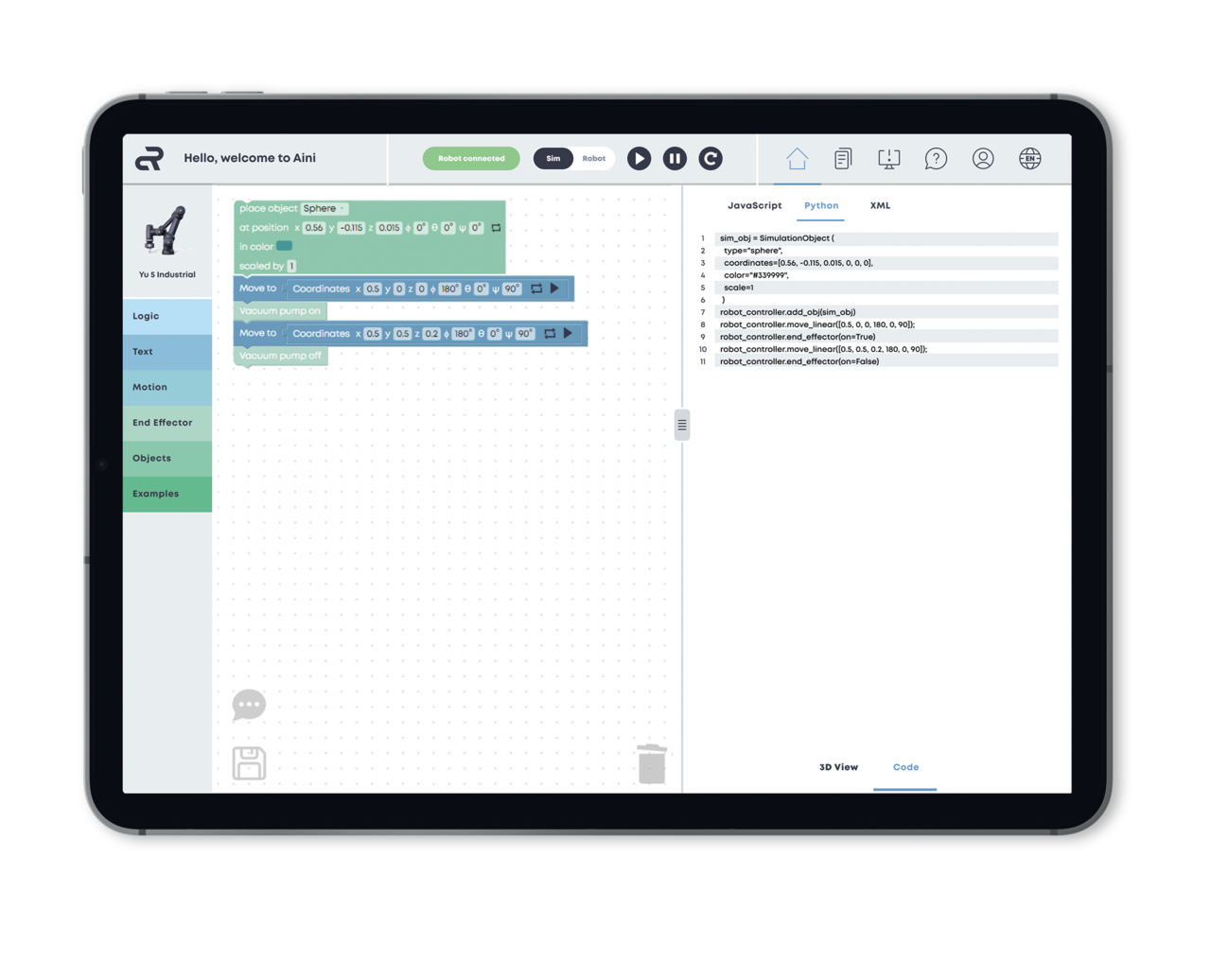 Take a deep dive into the code you created using blocks.
Place custom 3D objects in the simulation area and control the robot's interaction with them.
Save, store and load tasks for students and see comments from a teacher or admin to learn and improve.
Combine different robot arms with various end-effectors to change how you can interact with the world around it.
Learn to use the features of the web app step by step.
Easily teach new skills in simulation mode or directly connect to the real hardware.
The visual coding system is built with the open source JavaScript library Blockly and customized for programming robot systems. Use categories from logic to motion or choose from a set of example applications.
Choose between controlling the robot's position and orientation or the angles of it's joints. Interact with the surrounding world with different end-effectors, such as a Schunk collaborative gripper or a Schmalz vacuum pump.
Invite students into groups, see the tasks of all users and track their progress by leaving feedback. Our students, ranging from 8 to 17 years of age, and teachers were impressed with their engagement on the coding platform created by Agile Robots and the interactions and learning experiences with the cobots and Agile engineering team. We are looking forward to integrating cobots into our curriculum and collaborating more with Agile Robots. Upon meeting Aini, their imagination was actually exceeded by reality! The students were surprised by two aspects of Aini: firstly, how truly agile the robot was and secondly, that even they as students were capable of programming its actions through the web app. [...] This real life, accessible interaction has provided a fascinating and memorable learning experience for our students which has shifted their thinking boundaries. Thank you, Agile Robots, for making our students feel like robotic engineers!
Get to know Aini even better and dive deeper in our detailed brochure.